About
Wings Of A Dove Drone Services LLC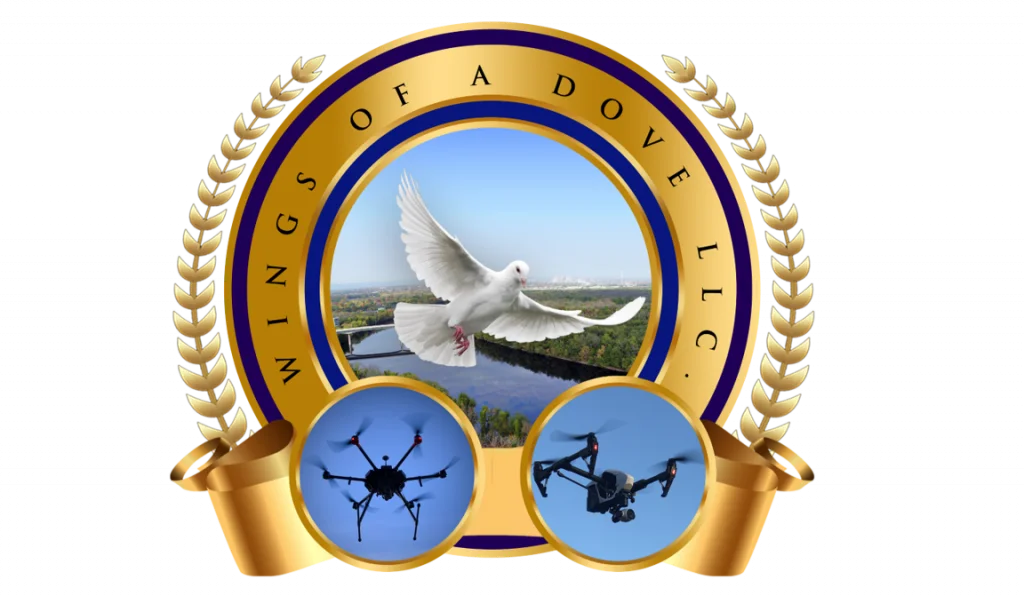 Wings Of A Dove Drove Services offers drone inspection services in Bristol, CT, for clients that need to examine difficult-to-access areas of real estates, construction sites and various other industries . If you need the services of our trusted drone inspection company, contact us today!
Our professional services include aerial photography and videography, the creation of a bird's eye view 360° panorama, virtual tours for a worksite, and aerial inspection for different commercial industries. We also help record extraordinary videos for any memorable events and help enhance the outdoor photography experience with remarkable video production solutions.
The Dove as a Symbol of the Spirit of God
Matthew 3:16-17, Mark 1:9-11, Luke 3:21-22, John 1:32-34

Matthew 3:16-17
16 When He had been baptized, Jesus came up immediately from the water; and behold, the heavens were opened to Him, and He saw the Spirit of God descending like a dove and alighting upon Him. 17 And suddenly a voice came from heaven, saying, "This is My beloved Son, in whom I am well pleased."
Mark 1:9-11
9 It came to pass in those days that Jesus came from Nazareth of Galilee, and was baptized by John in the Jordan. 10 And immediately, coming up from the water, He saw the heavens 4 parting and the Spirit descending upon Him like a dove. 11 Then a voice came from heaven, "You are My beloved Son, in whom I am well pleased."
Luke 3:21-22
21 When all the people were baptized, it came to pass that Jesus also was baptized; and while He prayed, the heaven was opened. 22 And the Holy Spirit descended in bodily form like a dove upon Him, and a voice came from heaven which said, "You are My beloved Son; in You I am well pleased."
John 1:32-34
32 And John bore witness, saying, "I saw the Spirit descending from heaven like a dove, and He remained upon Him. 33 I did not know Him, but He who sent me to baptize with water said to me, "Upon whom you see the Spirit descending, and remaining on Him, this is He who baptizes with the Holy Spirit." 34 And I have seen and testified that this is the Son of God."

The New King James Version. (1982). Nashville: Thomas Nelson.
Lee was very accommodating to schedule changes. Lee is professional and courteous, he arrived on time and worked diligently to complete the requests of the homeowners. Lee sent the photographs and virtual tour in record time, so I can get to work on my part of the project. I will definitely be using his services again in the near future.
Clayton Southworth
2020-10-21
Well done, follows up and is on top of it. A pleasure to work to work with him
Lee answered my call quickly; 10 minutes after I left a request.. He called 20 minutes before he arrived. He arrived on time with all of the equipment we needed to complete my project. He is congenial and a cooperative pilot. I received my drone photos and video the next day.
Lee was very professional and accommodating. He took some amazing drone shots of my listings which helped me lead to successful closings!
Construction Advocacy Professional Partner
Construction Advocacy Professionals is 100% USA Woman-Owned, Virtual Owners Representative Consulting firm. Our focus is providing our clients with commercial construction oversight on a virtual platform around the globe. 
Construction Advocacy Professionals, a highly certified project management team will guide you and your project from fruition to completion. Tasks include procurement, budget/schedule analysis and oversight, change order management, invoice review, warranty registration, furniture and technology, project closeout and your business promotion service.